Our Products and Services
Electronic records management program design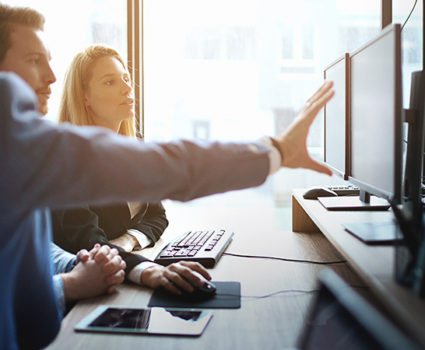 Our Products and Services
Electronic records management program design
Let TAB's expert consultants design a program to help you organize, access and manage your digital content.
Electronic records pose a unique challenge
Many organizations struggle to adapt their physical records management know-how to the digital realm. We regularly encounter questions such as:
How do you organize electronic information for easier access and management?
How do you track electronic information stored in different locations and systems, such as shared drives and cloud storage solutions?
How do you ensure that you are disposing of electronic records in a timely fashion?
How do you provide access to electronic records while managing risk and maintaining compliance?
TAB are the electronic records experts
TAB's experienced team can help you implement proven approaches for managing electronic records. Our programs cover:
electronic records classification
electronic folder structures
shared drive and cloud storage management
email records management
electronic retention scheduling and disposition management
security, compliance and risk management
policies development and training